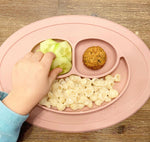 It's that time of year.  Finally after so long of being online we are faced with the task of getting our kids ready to get back in the class room.  Never mind the school supplies and outfits, what about the meals?  I don't know about you, but we have gotten pretty casual in our house.  Routine?  What routine?  
So as you work your way through all the necessities of class room learning, here are a few tips to make those school lunches and family dinners a bit easier.
1) GET STOCKED UP
- its so much easier to pull a meal together if you have a few basics of each category hanging around.  Keep some of your kid-approved favourites in the fridge, freezer and pantry to help make assembling snacks and meals quick and easy.
2)  PLAN IF YOU CAN - sitting down with the kiddos to talk about the week's meals and purchasing your food based on what you have all agreed to, will help avoid the last minute tantrums about what they like and don't like.  
3)  TAKE SHORT CUTS - we love ourselves a good delivery.  Don't hesitate to buy online or use a delivery service to if it means having more time for yourself or your family.  Besides, who doesn't love the convenience of delivery right to your front door. 
Wishing everyone a smooth and safe transition. 
Photo by @nourishedbynicole